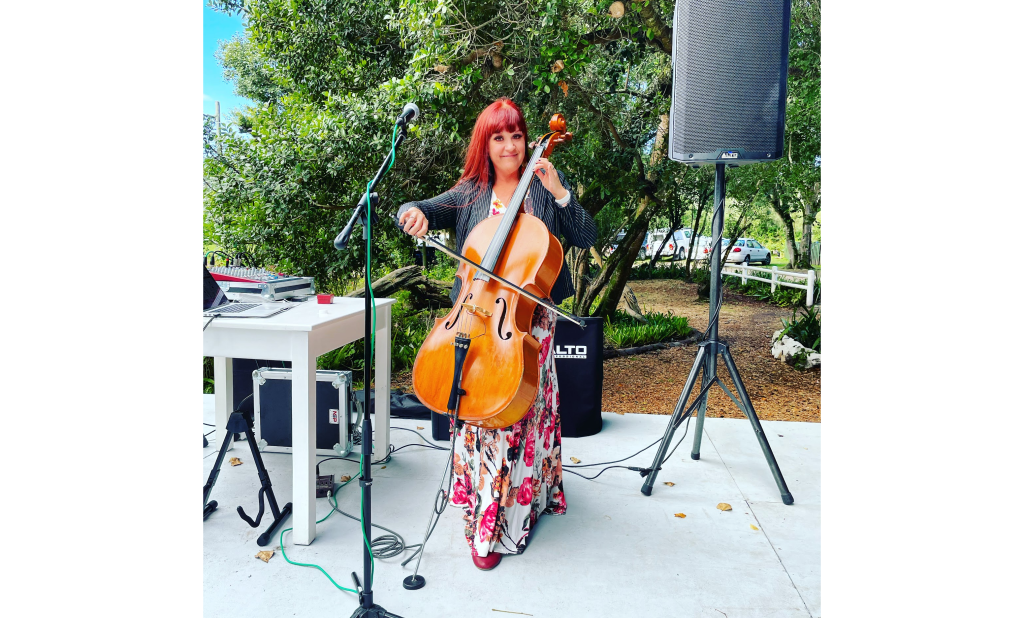 Lani Groves is a cellist and vocalist performing in various genres from jazz, classical, rock, contemporary and underground music in South Africa.  Classically trained and with a degree in Drama from the University of Pretoria, Lani has been playing the cello for thirty-five years.
Working as a session cellist for many top artists such as Abdullah Ibrahim, Vusi Mathlasela, Dan Roberts, Arno Carstens, Prime Circle, The Parlotones, Wonderboom, Danny K, Laurie Levine and Josi Field, she is widely regarded as a professional, unique and dedicated talent.
She has played on the same stages as Fallout Boy, Evanescence, John Legend, Michael Bolton, Dire Straits, Springbok Nude Girls and Lark. As a session artist, Lani has played on a large number of commercially released albums, produced locally as well as outside Africa including artists such as  Tailor , Laurie Levine , Josie Field, J , Laurika Raugh , Dan Roberts, Iso , Stefan Ludik, Arno Carstens, Parlotones and various others.
She has performed both nationally and internationally, with orchestras and previously as a member of the all-girl string quartet Electro Muse. With a multitude of external influences and starting at the age of four, Lani has developed her own style and unique sound. As a solo artist she performs with tracks and with many years of experience in collaborating with different artists, she is able to collaborate on any project with multiple genres.
Lani understands well how to provide musical magic and has created a product that is adaptable to your requirements whether you come from a commercial or private market. Now performing solo as a cover artist, she plays light Jazz standards mixing cello and vocals, creating an upbeat but relaxed cocktail and romantic feel.
From a corporate perspective, Lani has regular experience in managing artists and bands and is well accustomed to the expectations and high quality of delivery required of a musical product.  She therefore provides an efficient, friendly and professional level of musical management as well as performance for any event.